The Mountain West Conference features good football, but the quality football can't match the league's football venues. Does any conference in the country have more scenic stadiums?
I need to start visiting Mountain West football stadiums in the fall because a handful of these places have jaw-dropping views. I hope this conference stays together in some capacity, if for no other reason than to keep this collection of stadiums affiliated with each other. 
---
Place College Football Wagers at BetMGM!
---
Best Mountain West Conference Football Stadiums
12. Hawaii's Clarence T. C. Ching Stadium
The new Aloha Stadium, which might be a few years away from opening, will help Hawaii move up this list. Until then, the Rainbow Warriors are at the bottom.
11. New Mexico's University Stadium
The facility isn't jaw-dropping, and the program isn't great. Lackluster home crowds coupled with an average facility isn't a great combination.
10. San Jose State's CEFCU Stadium
Meh. CEFCU Stadium is fine, but it's competing against some of the most scenic venues in college football.
9. Wyoming's War Memorial Stadium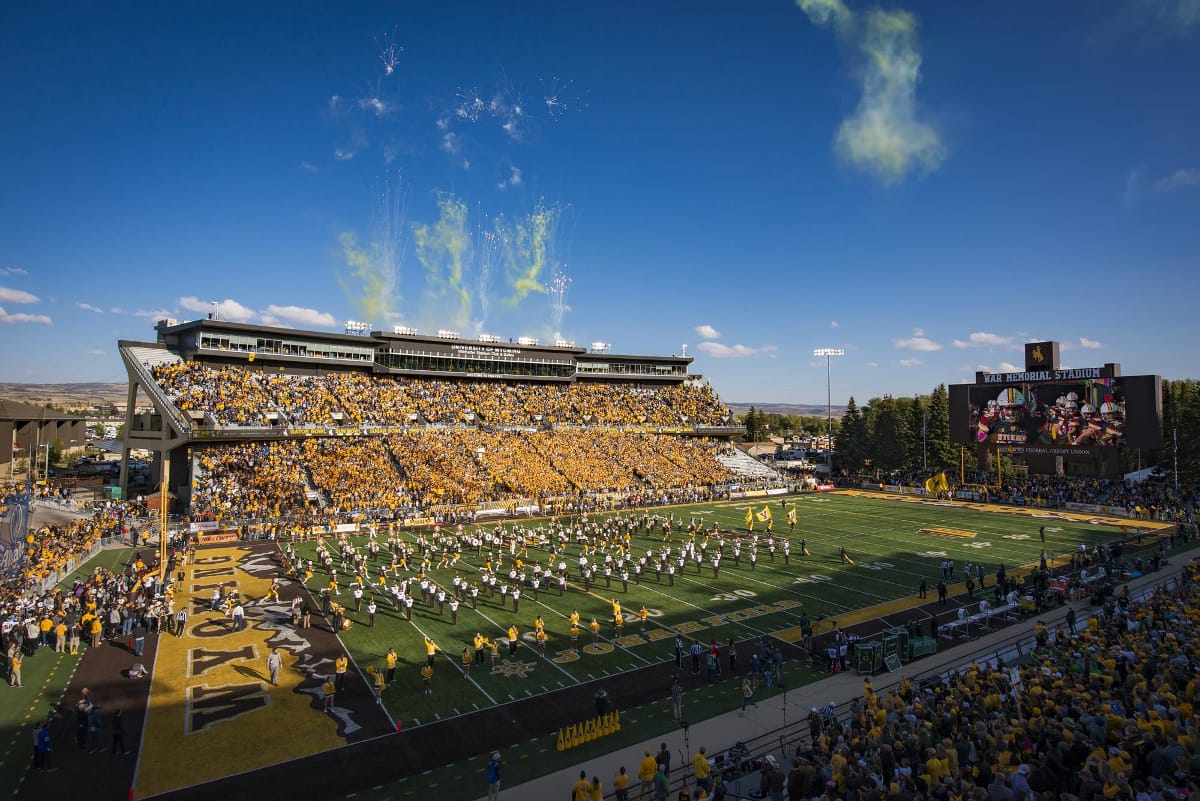 This is one of the few Mountain West stadiums that doesn't make me feel much. It's a respectable venue, but not one of the MWC's best.
8. Nevada's Mackay Stadium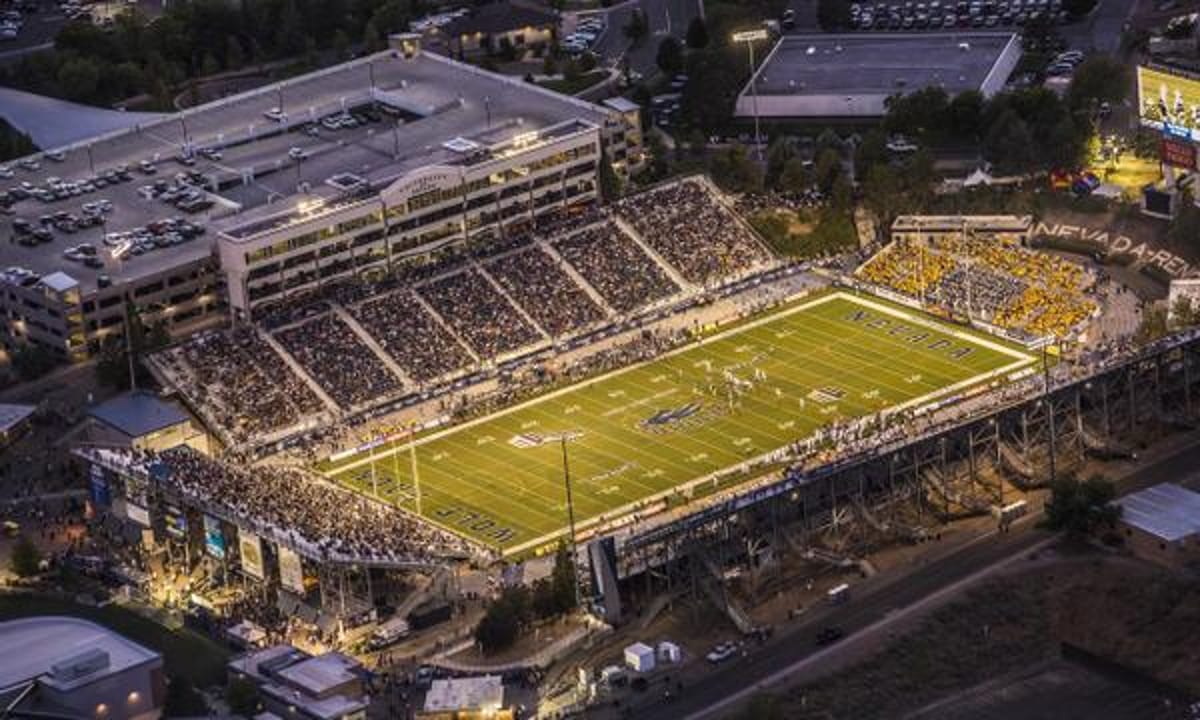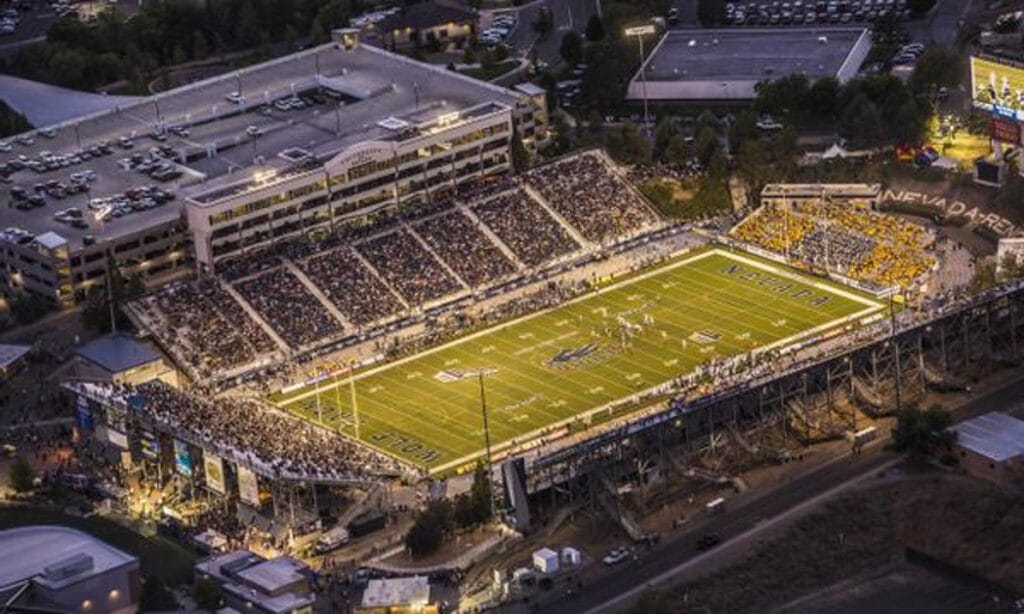 This isn't my favorite stadium in the league, but it's still a tough spot for a visiting team to consistently secure victories. In other Group of Five leagues, Mackay might be ranked higher relative to league peers.
7. Fresno State's Valley Children Stadium
Fresno State boasts a solid facility. It's not quite my favorite across the Group of Five or the conference, but it's a decent-looking stadium. It never hurts to house a quality program, either.
6. Air Force's Falcon Stadium
Falcon Stadium doesn't feature any gimmicks. It's a standard-looking stadium in a scenic part of the country. Can't ask for much more than that in a Group of Five stadium.
5. Boise State's Albertson Stadium
I hate the blue turf. I'm sorry, Boise State fans. I know the home-field advantage is incredible, and the blue turf is obviously unique. It's just not for me.
Even with my disdain for neon-colored astroturf, this stadium can't be at the bottom of the list. It's too memorable to finish last.
4. UNLV's Allegiant Stadium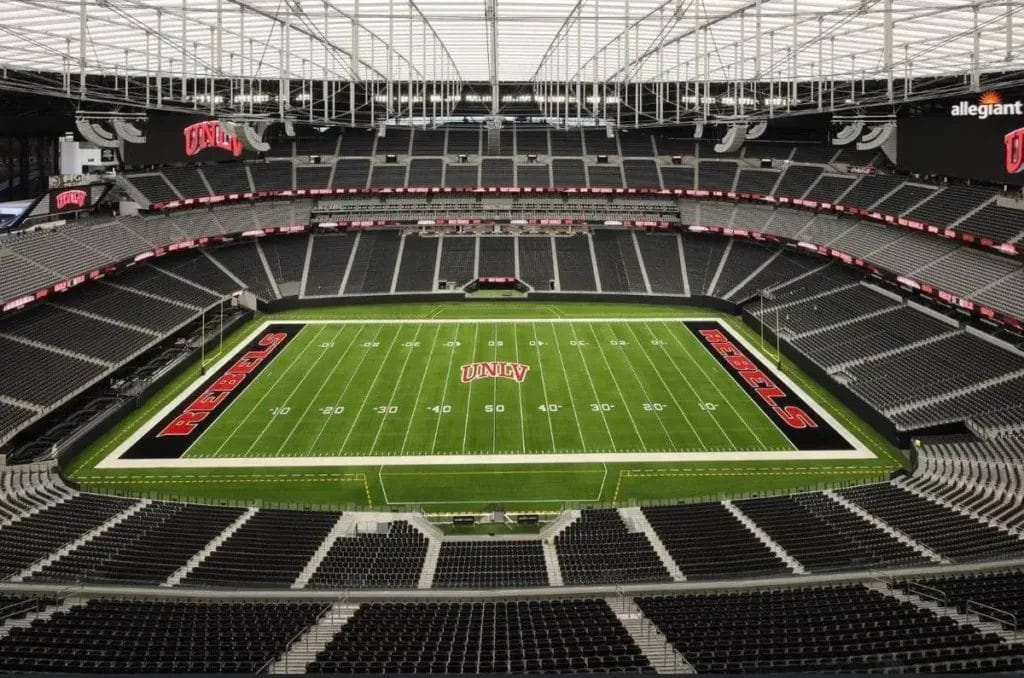 UNLV shares the stadium with the Raiders, so yeah, it's an elite-level facility. Other venues top this stadium on my list because this isn't a UNLV-focused venue. There will be plenty of empty seats on most Saturdays.
3. Utah State's Maverik Stadium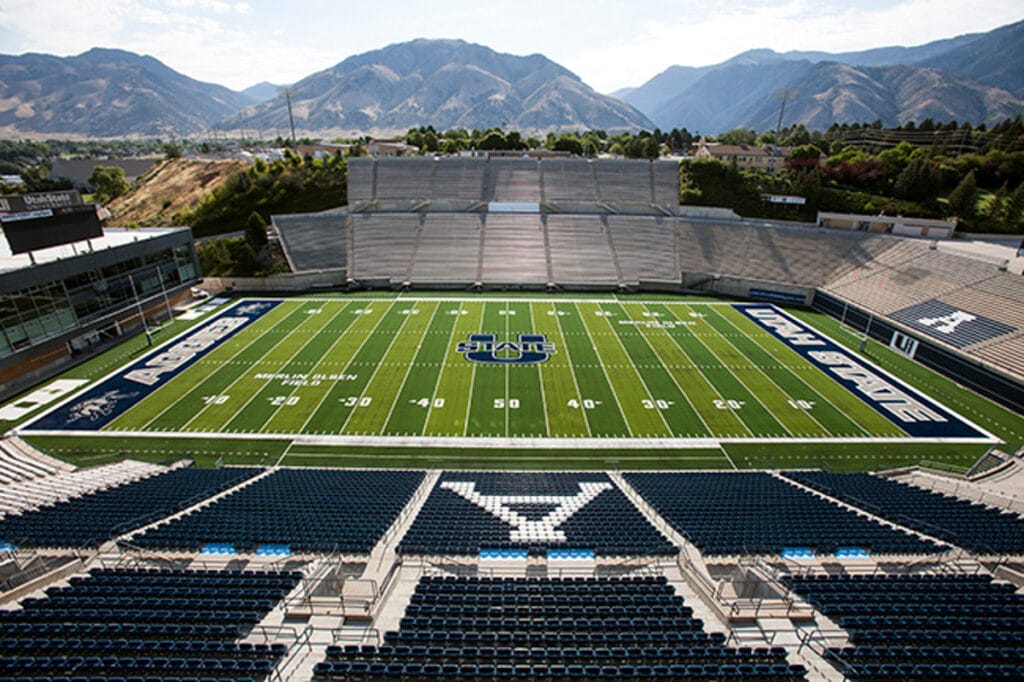 The views from this venue are among the best in college football. It's a breathtaking location for a stadium.
2. San Diego State's Snapdragon Stadium
This place is awesome. It's a modern-looking facility that houses a darn good football program. Picture-perfect weather for much of the season doesn't hurt either. College football fans should visit this venue.
1. Colorado State's Canvas Stadium
The program hasn't been great as of late, but my gosh, Colorado State nailed its stadium. The inside of the stadium looks tremendous, and it elevates the entire program's reputation, in my mind. It's such a nice venue, and one I'm sure recruits will love visiting.
Canvas Stadium is a gorgeous facility and one of my favorite's across the entire Group of Five.
Bennett Conlin is a college football contributor for HERO Sports, and he works full-time covering sports betting industry news and legislation for Sports Handle and US Bets.