MACtion is unlike any other college football conference. The league features teams in similar regional areas, an incredible plus in today's college football era.
The MAC also leans into playing key conference games during the middle of the week, at least later in the season, for TV purposes. That can hurt home-field attendance, but MAC fans still do well to support their squads. 
Here's a look at the best MAC stadiums, which aren't the biggest in the sport, but are home to proud programs with engaged fans.
---
Place College Football Wagers at BetMGM!
---
Best Sun Belt Conference Football Stadiums
12. Eastern Michigan's Rynearson Stadium
There's a track around the field. That's an automatic scoring deduction in my book. While this isn't the greatest stadium, the Eagles deserve love for a nine-win season in 2022.
11. Northern Illinois' Huskie Stadium
This ranking might feel a bit harsh – Huskie Stadium isn't bad – but it's also not one of the better MAC venues in my book. From an aesthetic standpoint, I often have a tough time with stadiums that lack end-zone seating.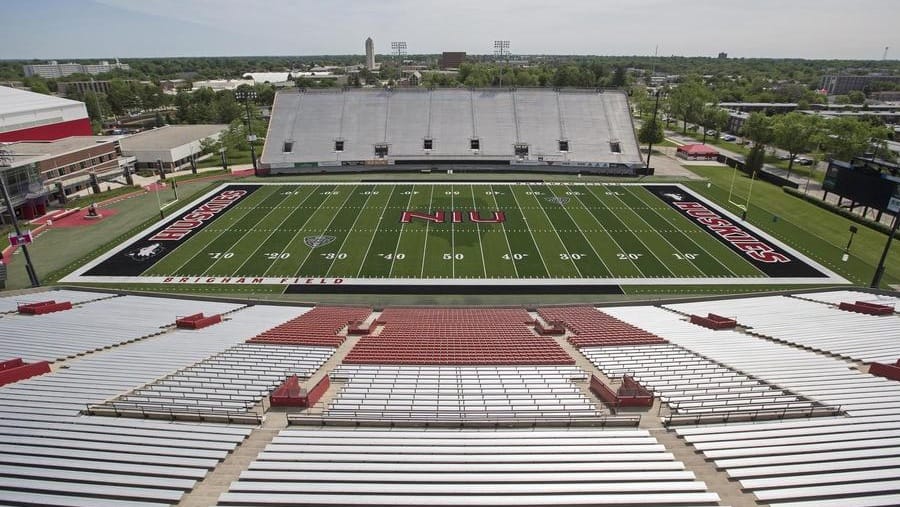 10. Buffalo's UB Stadium
Again, a track around the field pushes fans away from the action. The best venues in college football don't include tracks around the field, although I wouldn't mind watching a snowy late November game at UB Stadium one day.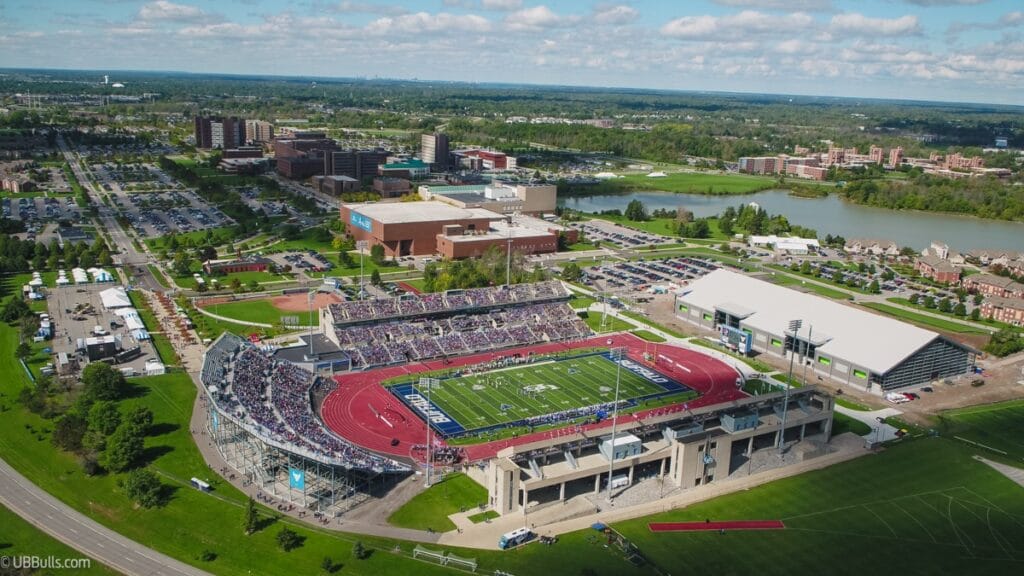 9. Kent State's Dix Stadium
Dix Stadium isn't terrible, but it also isn't great. That might be the best way to describe most MAC stadiums, although a few of the league's best venues are clearly a step above Dix.
8. Ball State's Scheumann Stadium
I dig this stadium, which features a spot for fans to sit on a grass hill. Scheumann Stadium isn't huge, but it looks like an enjoyable place to catch a game.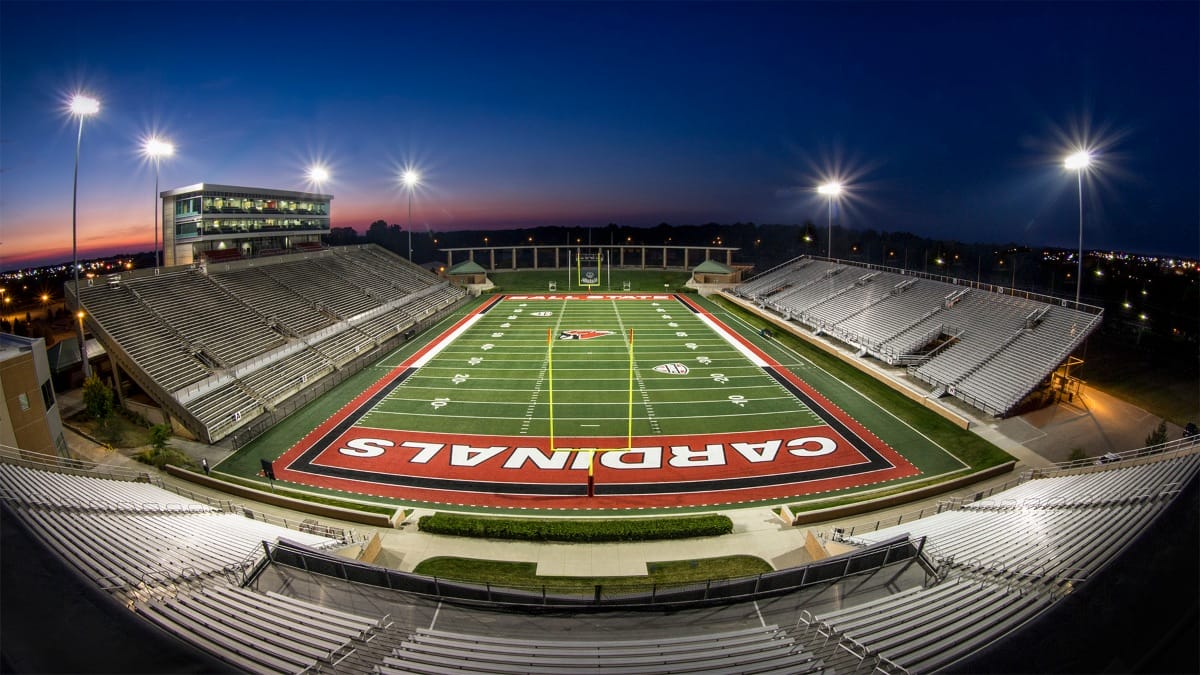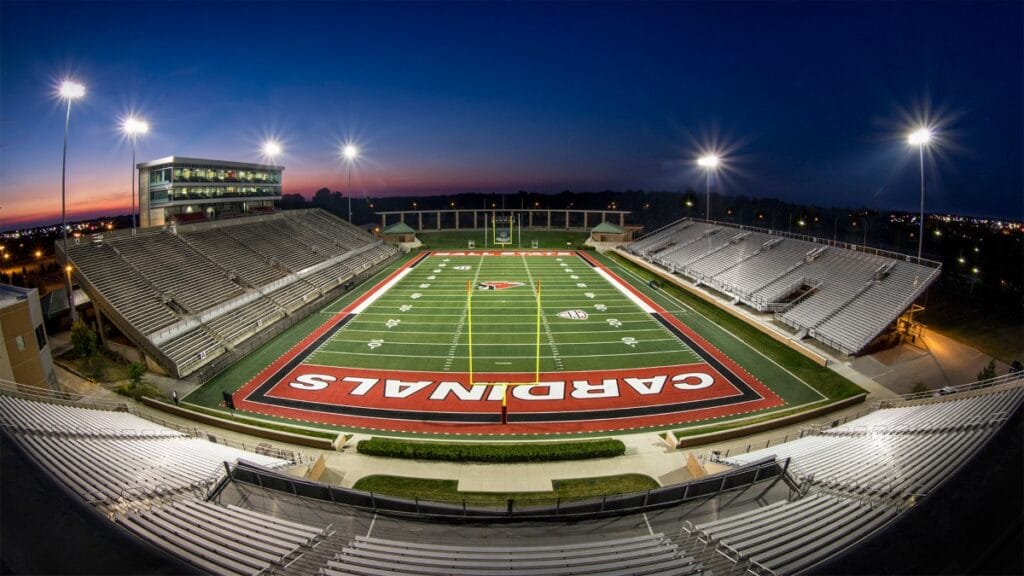 7. Akron's InfoCision Stadium
Another hill with grass! Akron's stadium isn't bad, but it doesn't quite reach the top of the list for best MAC stadiums. 
---
For more Group of Five coverage, follow us on Facebook and Twitter.
---
6. Western Michigan's Waldo Stadium
Arguably one of the better venues in the MAC, Waldo Stadium features end-zone seating! I love to see it.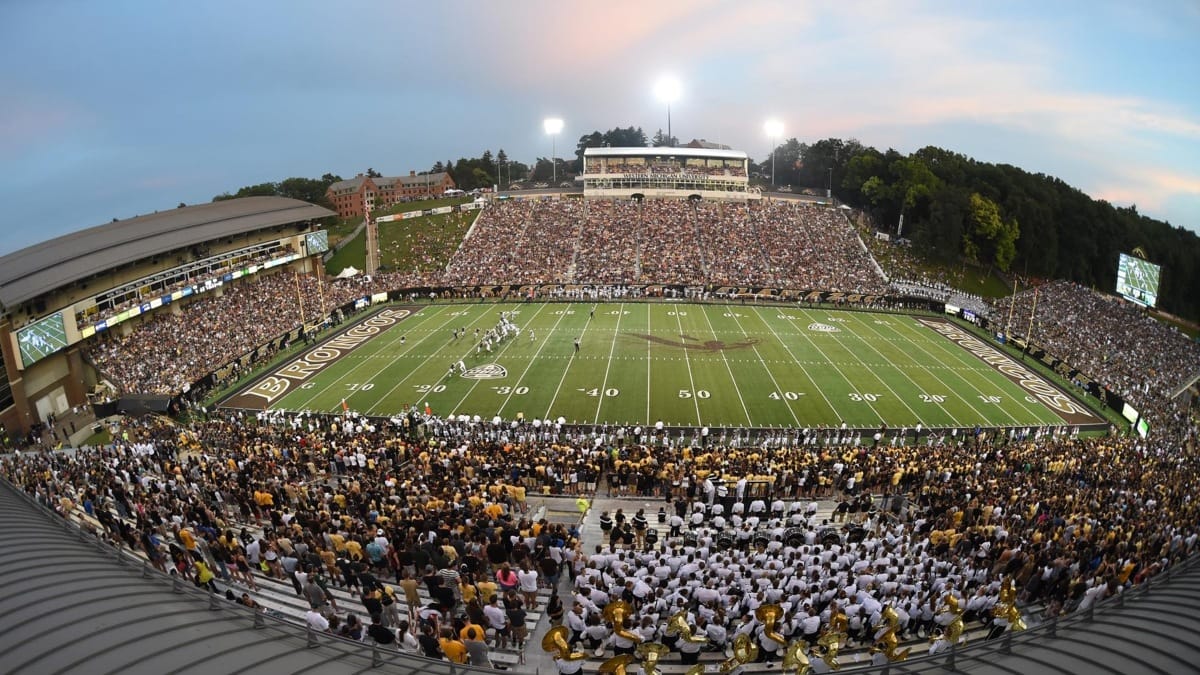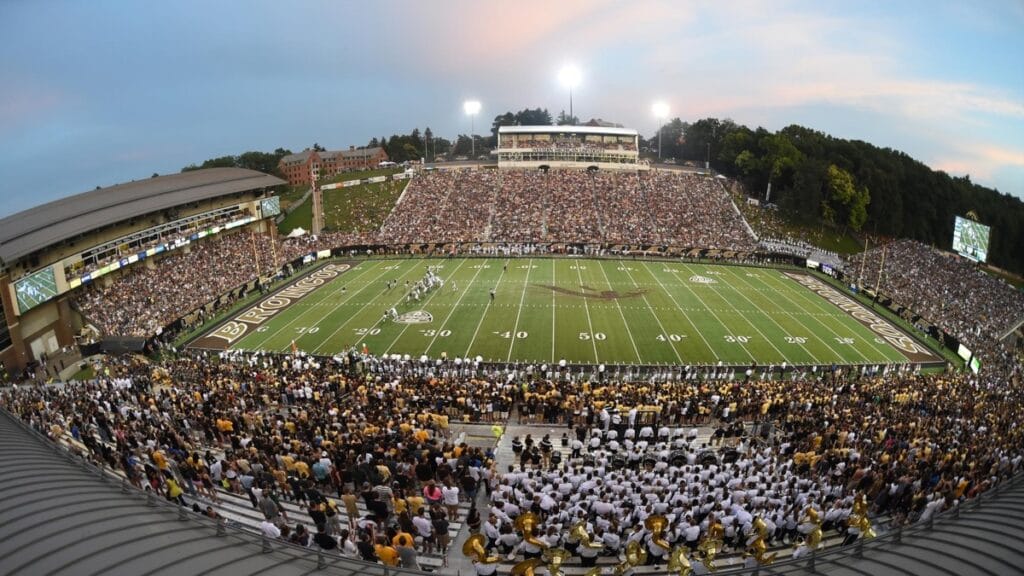 5. Central Michigan's Kelly/Shorts Stadium
I like Central Michigan's program, and I have minimal complaints about its stadium. The Chippewas boast a strong collection of loyal fans, and the venue for those fans to watch home games is solid.
4. Miami-Ohio's Yager Stadium
A solid, albeit unspectacular stadium. I'd be interested in attending future MAC games at any of the top-five venues on this list.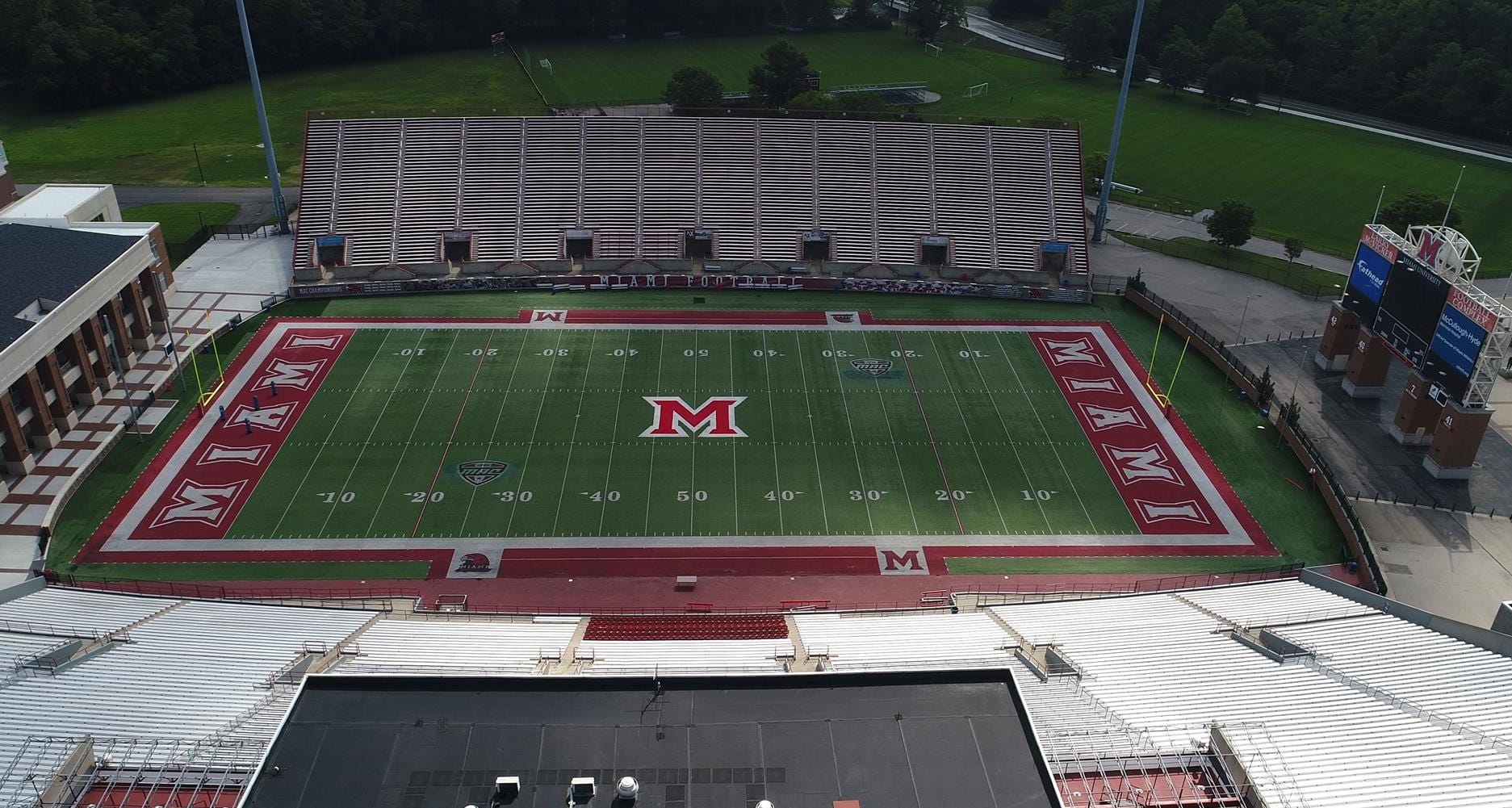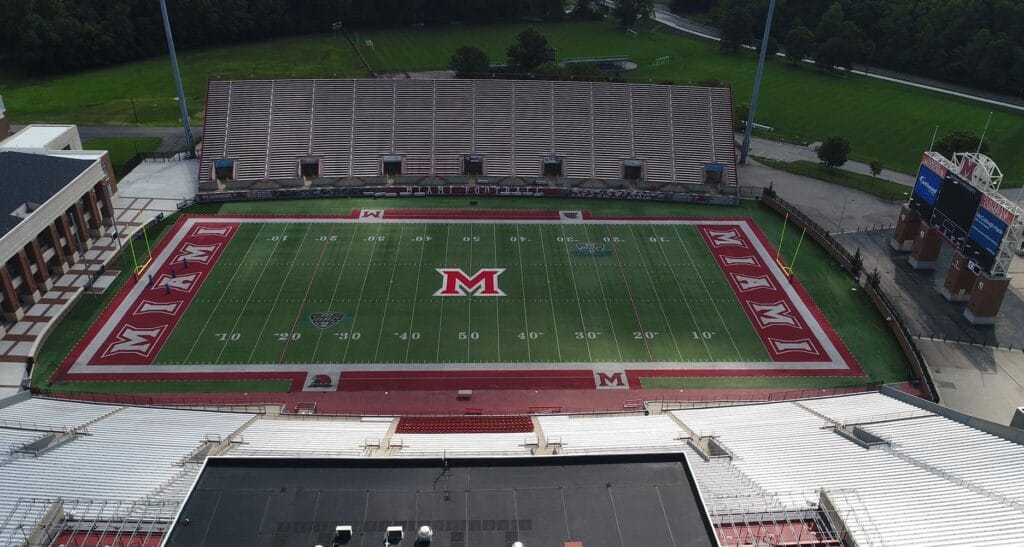 3. Bowling Green's Doyt L. Perry Stadium
Unlike a couple other venues in the MAC, this one feels like it keeps fans close to the action. For a Group of Five league, that's important. I want any fans in attendance to feel like they're in a close-knit, meaningful environment.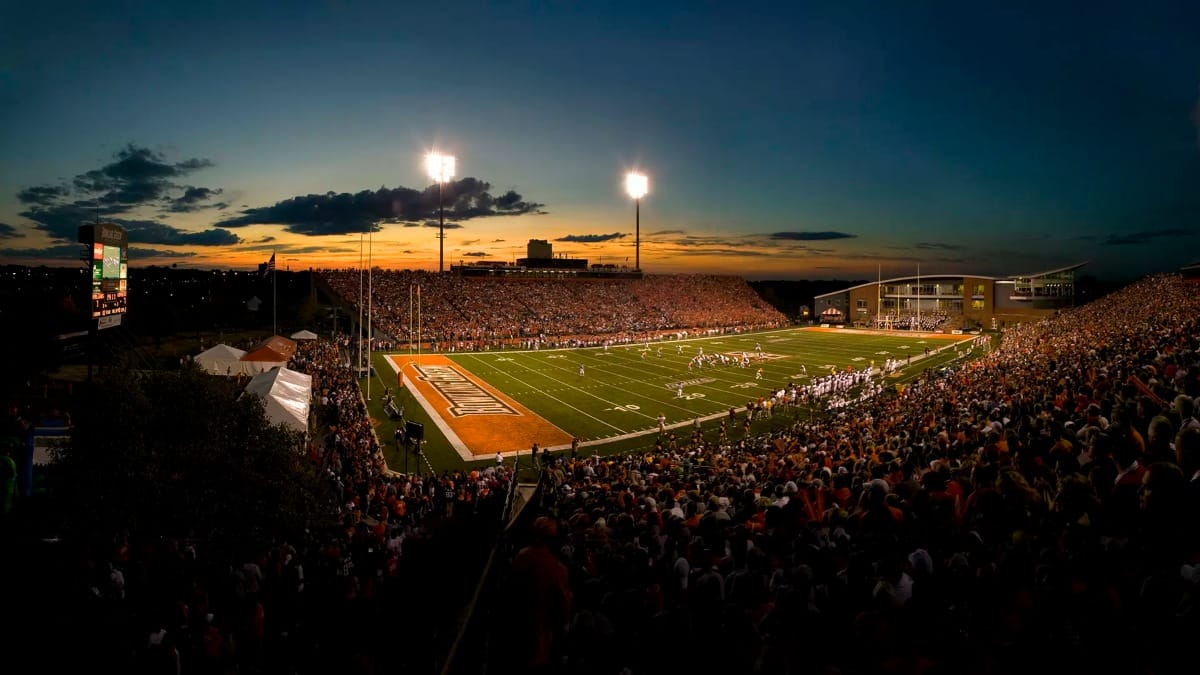 2. Ohio's Peden Stadium
Peden Stadium isn't the most attractive stadium on this list, but Ohio fans deliver electric atmospheres, which makes Peden Stadium a more attractive place to visit.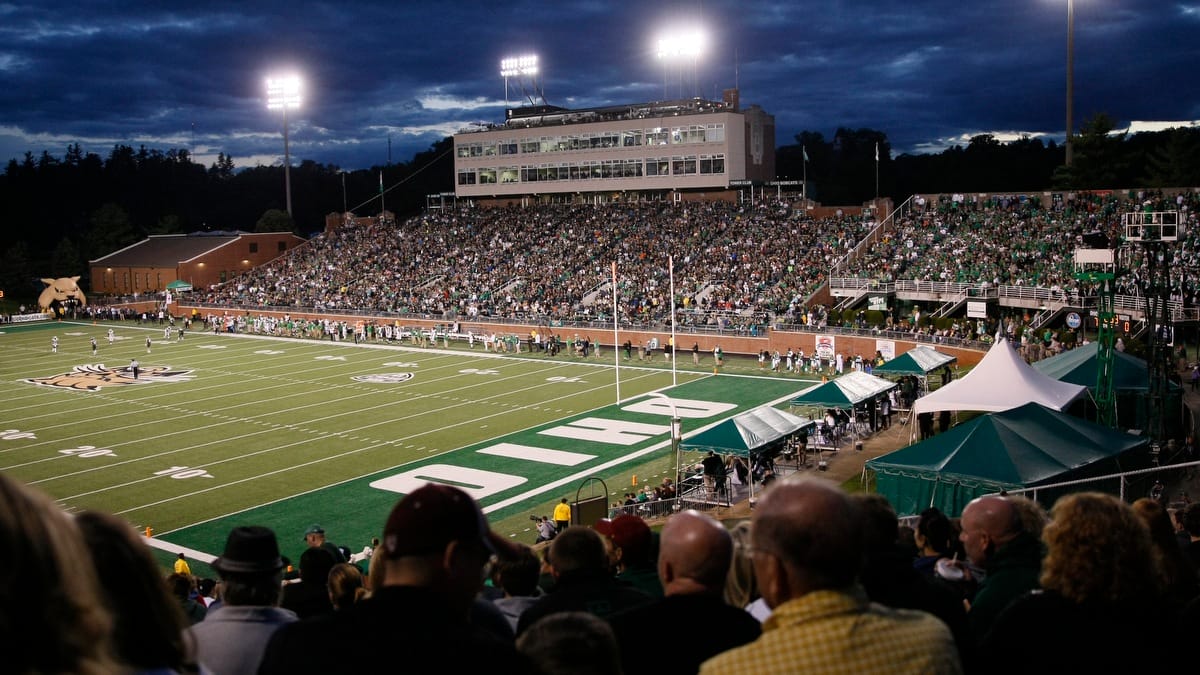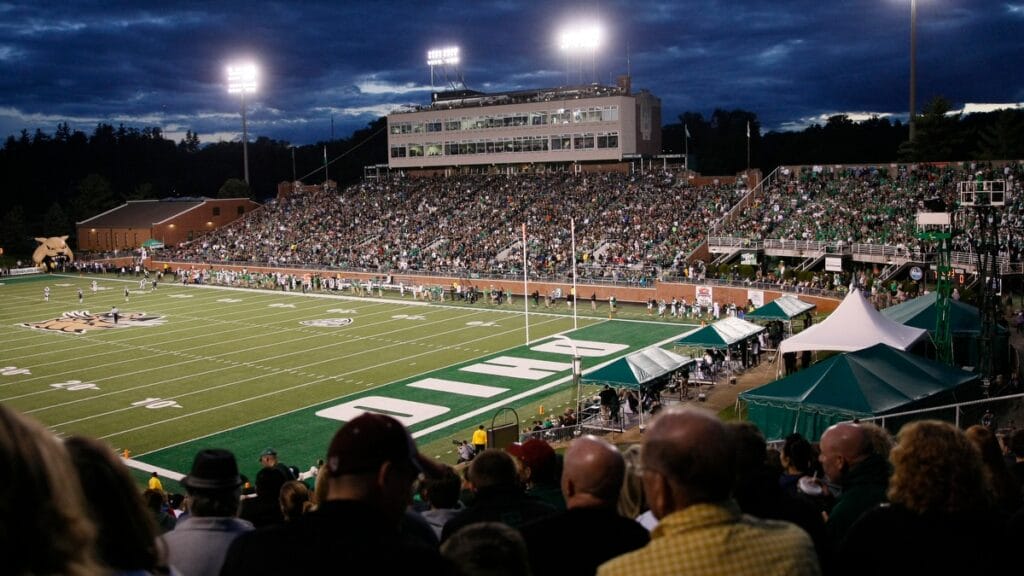 1. Toledo's Glass Bowl
Great fans gathering together inside of a great venue helps the Glass Bowl top the list of best MAC stadiums.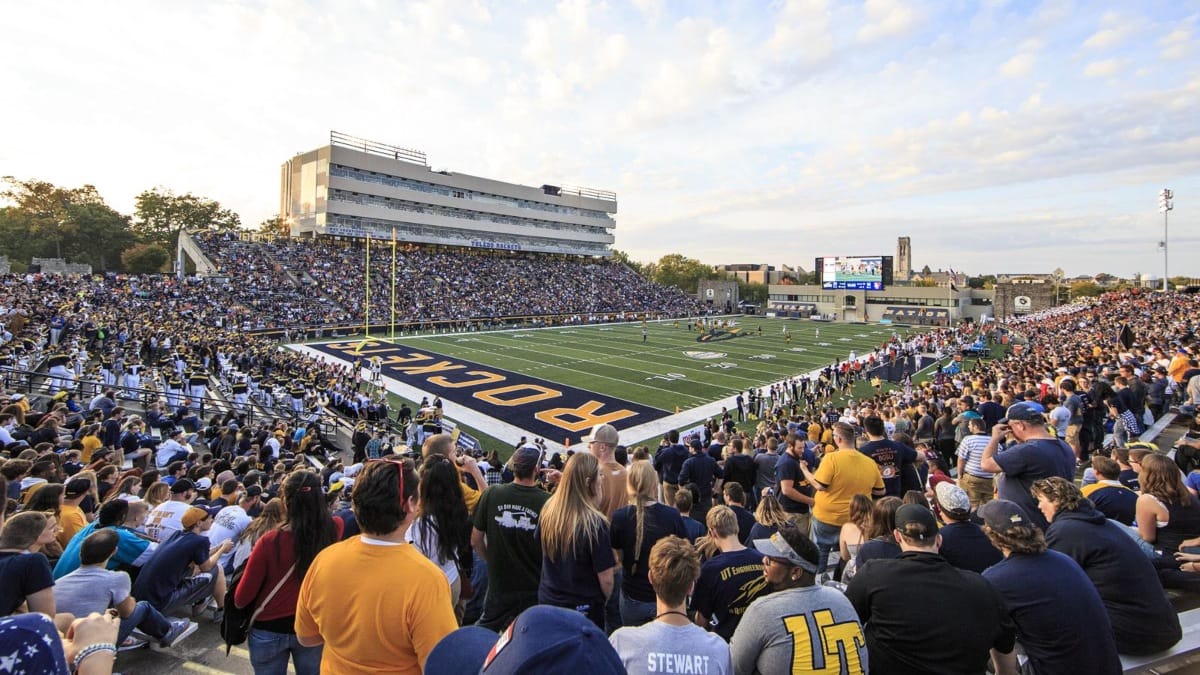 Bennett Conlin is a college football contributor for HERO Sports, and he works full-time covering sports betting industry news and legislation for Sports Handle and US Bets.